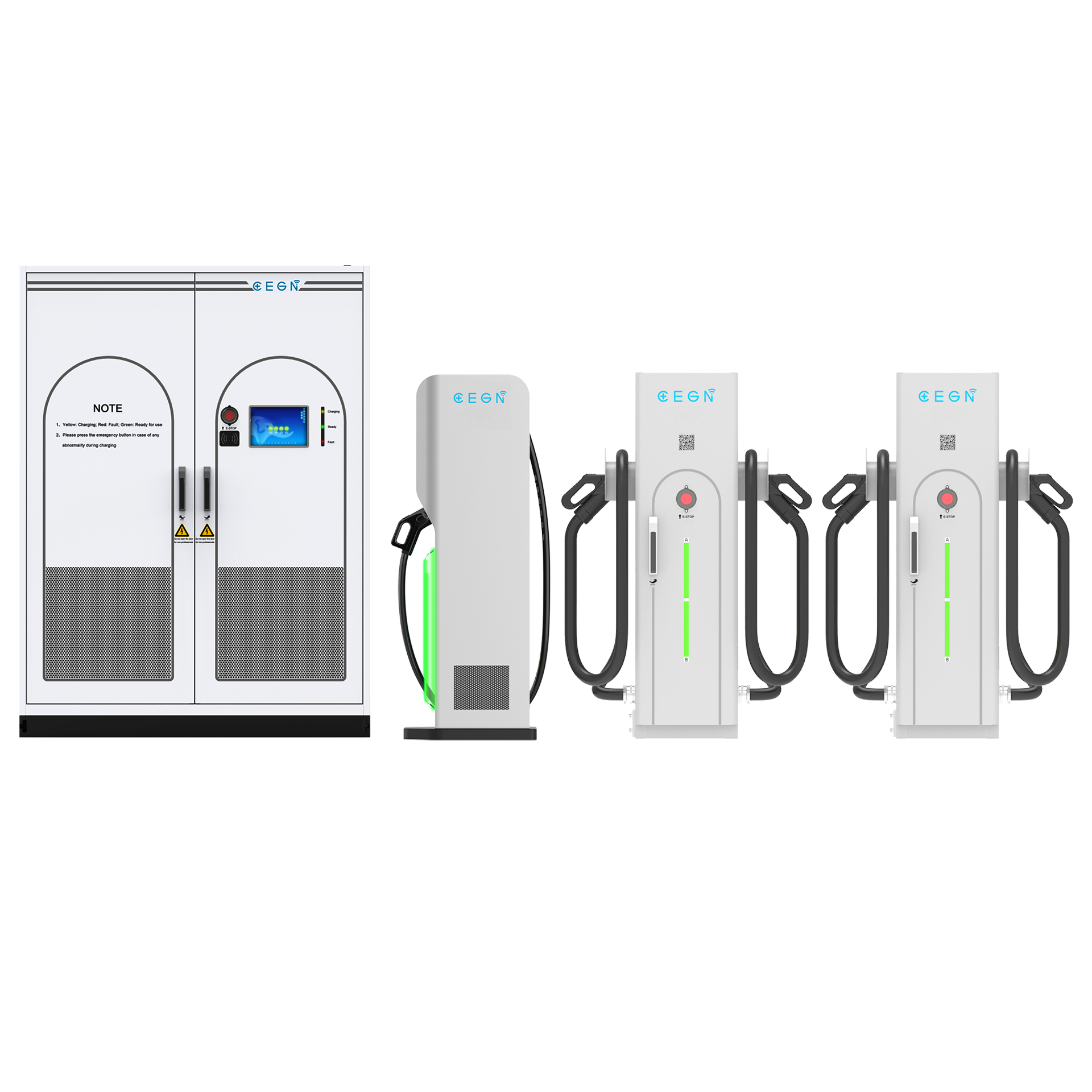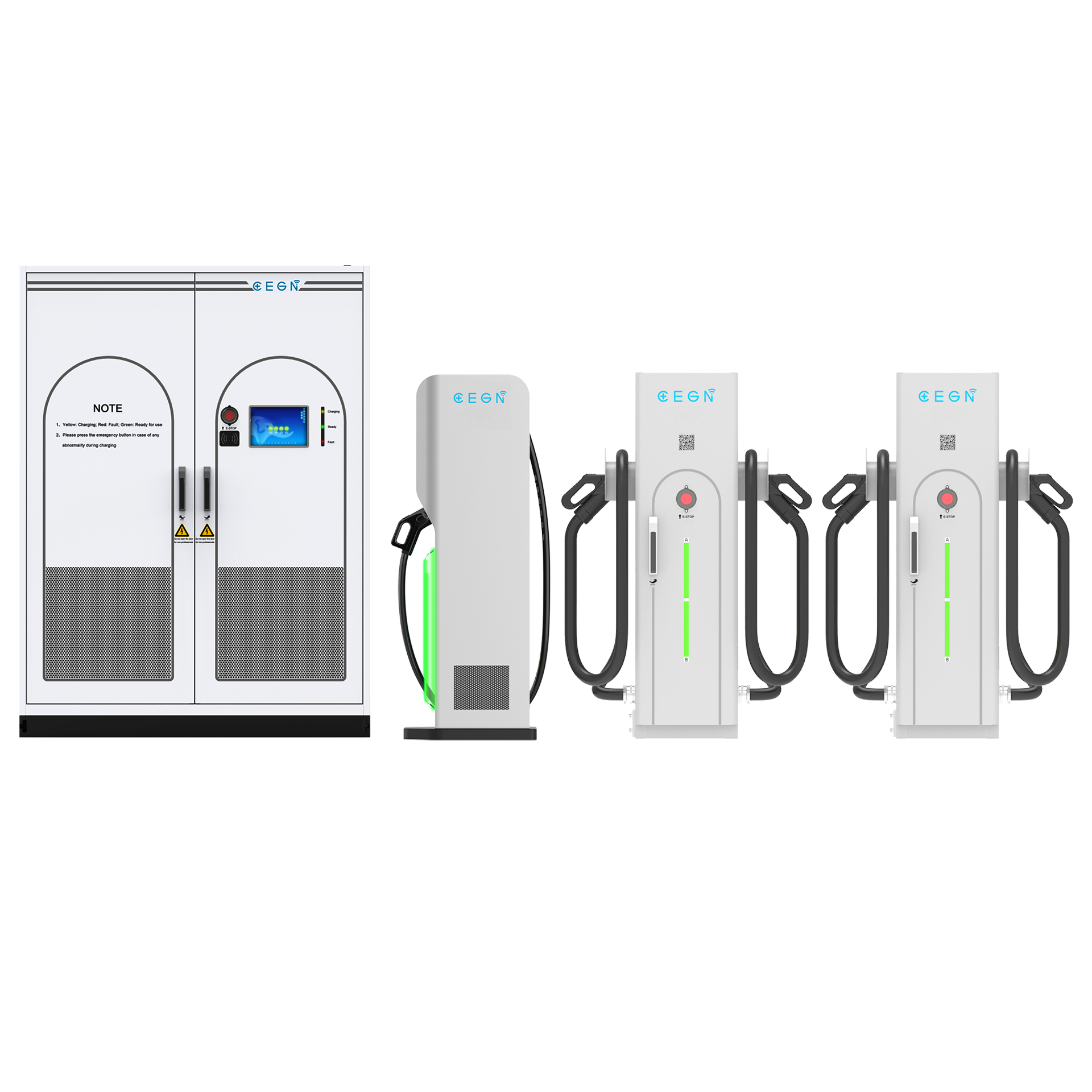 360/480kW Fan Cooling System DC EVSE
This product is a charging system equipment composed of 480kW rectifier cabinet and multiple charging terminals. The rectifier cabinet adopts forced air cooling, and 12 groups of charging modules are designed to support intelligent power distribution, and support the simultaneous output of up to 10 DC guns. Among them, 2 liquid-cooled super charging guns can be configured, and the maximum output current of a liquid-cooled gun can reach 500A. The output voltage of the product is 200~1000VDC, which is the best choice for fast charging in the future.
Product details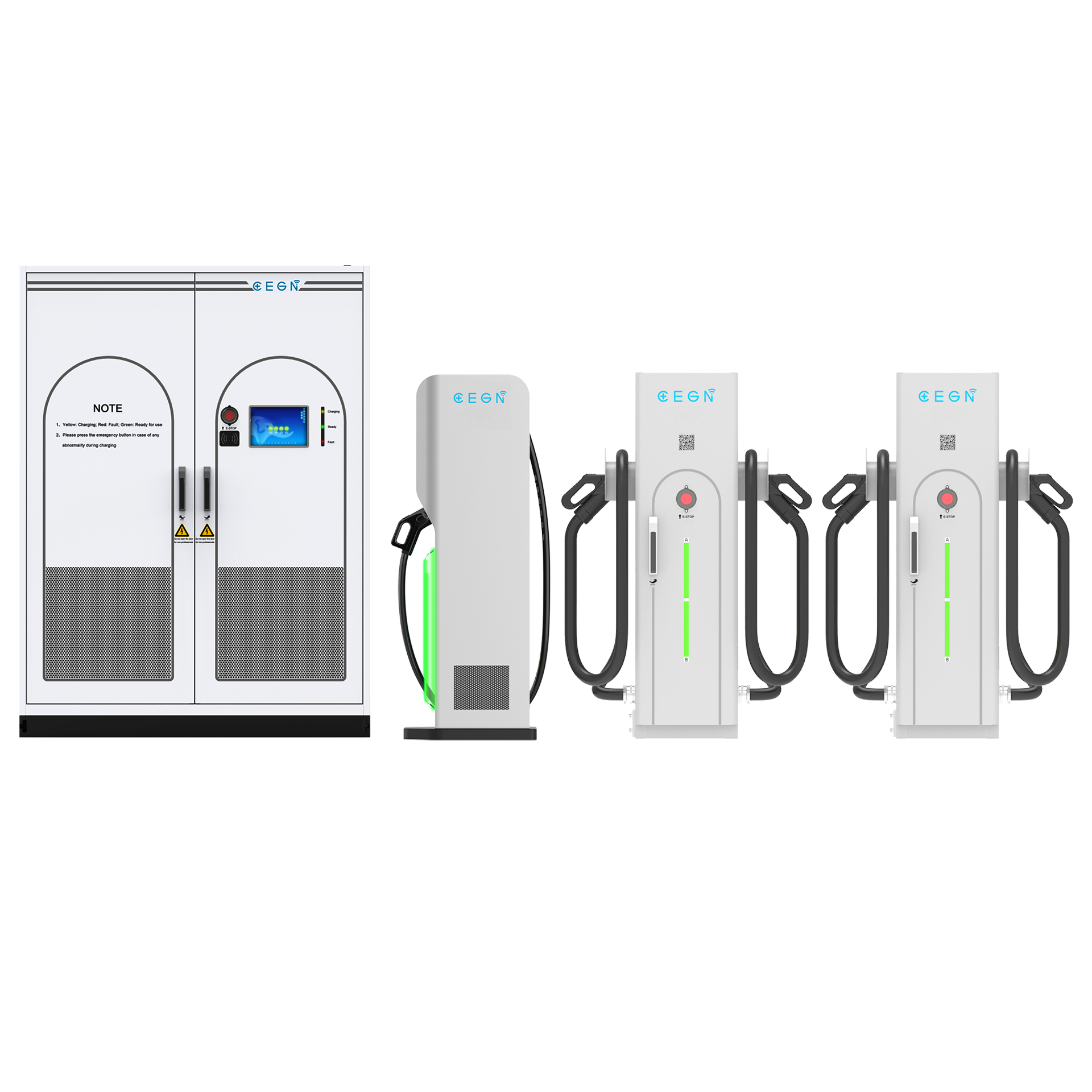 Features
Simultaneously 10 DC charging, Support maximum 2 liquid-cooled connectors

up to 480kW and 500A per output with liquid-cooled connector

Wide voltage constant power output between: 300~1000VDC

Support smart charging and load balancing

10-inch LCD touch color screen

Temperature control fan speed, lower noise, lower power consumption

OTA upgrade, Dialog and Troubleshooting
Applications
Designed for EV bus station, highway gas/service station, parking gargae, EV dealer workshops, commercial fleet operators, EV infrastructure operators and service providers.
Technicla Specifications
Parameters

Model

CL5823-E48C

Input

Power supply

3P+N+PE

Voltage

400VAC±15%

Frequency

50 Hz/60Hz

Output

Voltage

CCS/GBT:150~1000VDC;CHAdeMO:150~500VDC;

Constant power voltage: DC300V-1000V

Max current

CCS Liquid-cooled plug :500A;CCS Natural cooling:200A GBT:250A;CHAdeMO:125A

Rated power

360/480kW

User interface

Charge plug

UP to ten connectors of CCS\CHADemo\GBT

Cable length

Liquid-cooled:4m;Air cooled: 5m (Optional)

Enclosure

Galvanized Steel

LED indicator

Green/Yellow/Red

LCD display

10" Color Touchable LCD

RFID

Non-contact (ISO/IEC14443 A)

POS terminal

Optional

Start method

QR-code/ Card/ APP

Communication

user Interface

Ethernet/4G/WIFI

Protocol

OCPP1.6J/2.0J(Optional)

Electrical Performance

Efficiency

≥95%(Half load and above)

Power factor

≥0.99(Rated load)

Voltage Accuracy

≤±0.5%

Current Accuracy

≤±1%

Safety

Meter Accuracy

DC METER ,1.0

Emergency stop

Yes

Protection grade

IP54 and IK10

Electrical protection

Over-current, Leakage, Short Circuit, Grounding, Lightning, Under-voltage,Over-voltage and Over-temperature

Certification

CE、CB

Standard

EN/IEC 61851-1,EN/IEC 61851-23,IEC 61851-24,EN/IEC 61851-21-1

Working environment

Installation

Floor mounted

Cooling

Fan cooling

Operating Temperature

-25℃~﹢50℃ ;

Humidity

5%~95% RH, Non-condensation

Altitude

≤2000m