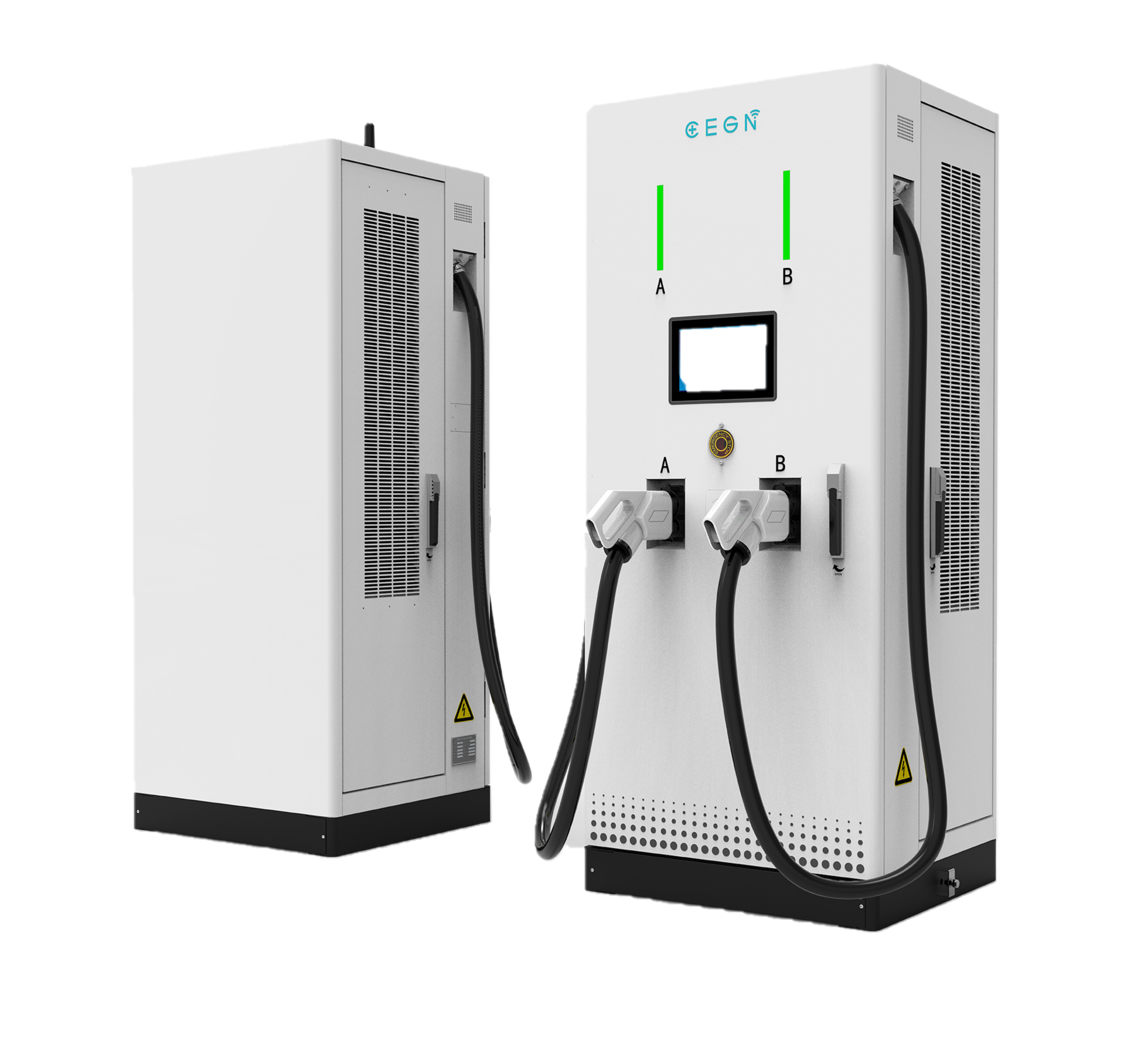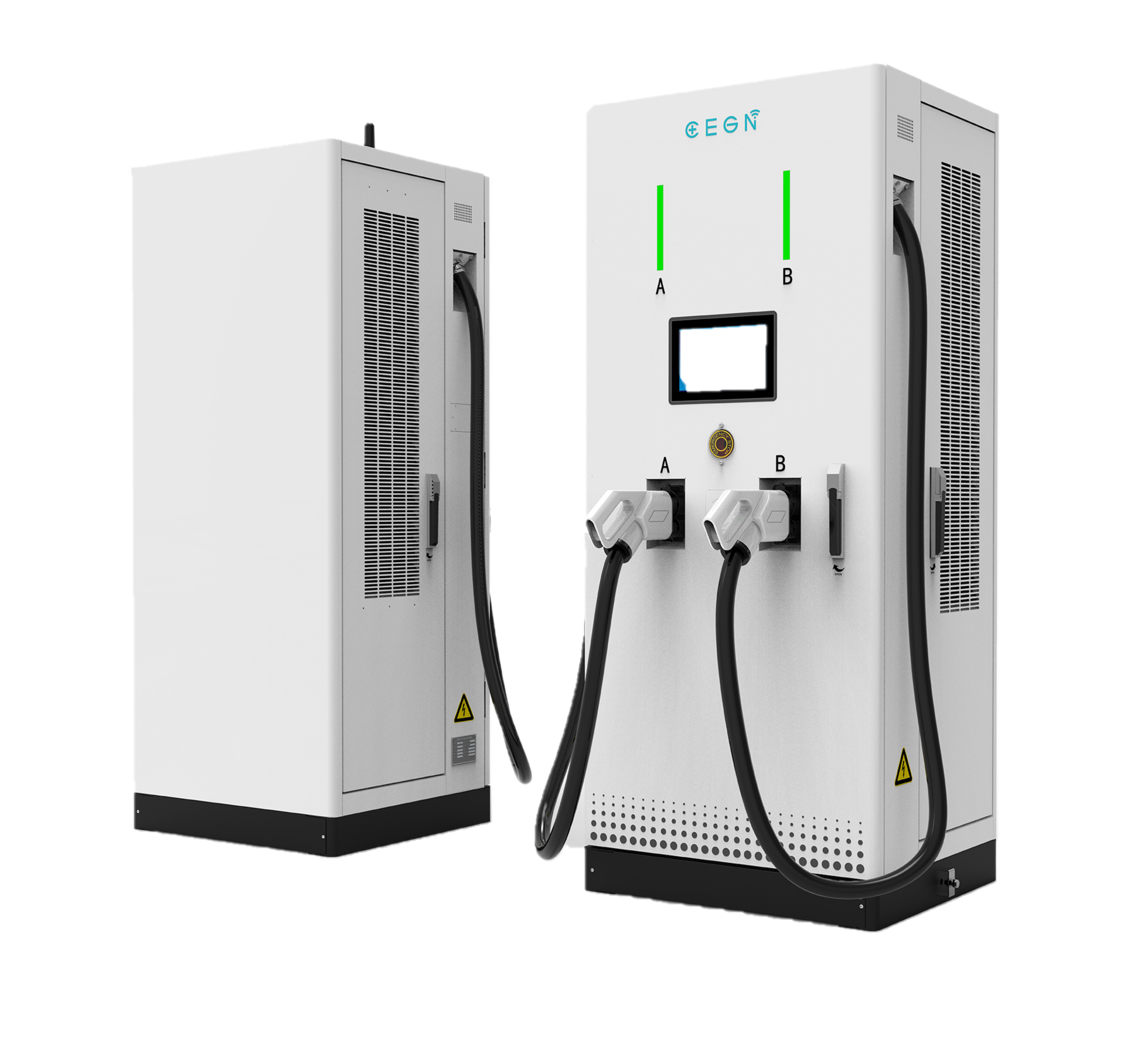 CL5890-B08/A08 120kW Integrated DC EVSE
This product is designed for DC fast charging of electric vehicles, with rated output power of 60~120kW and voltage output of 200~1000VDC. One or two DC charging guns (CCS2/CCS1) are designed for charging. When the two guns are charged at the same time, the power of the whole machine is equally divided; Single gun charging can use all the power of the whole machine, with good charging efficiency, and can be applied to a variety of charging scenarios.
Product details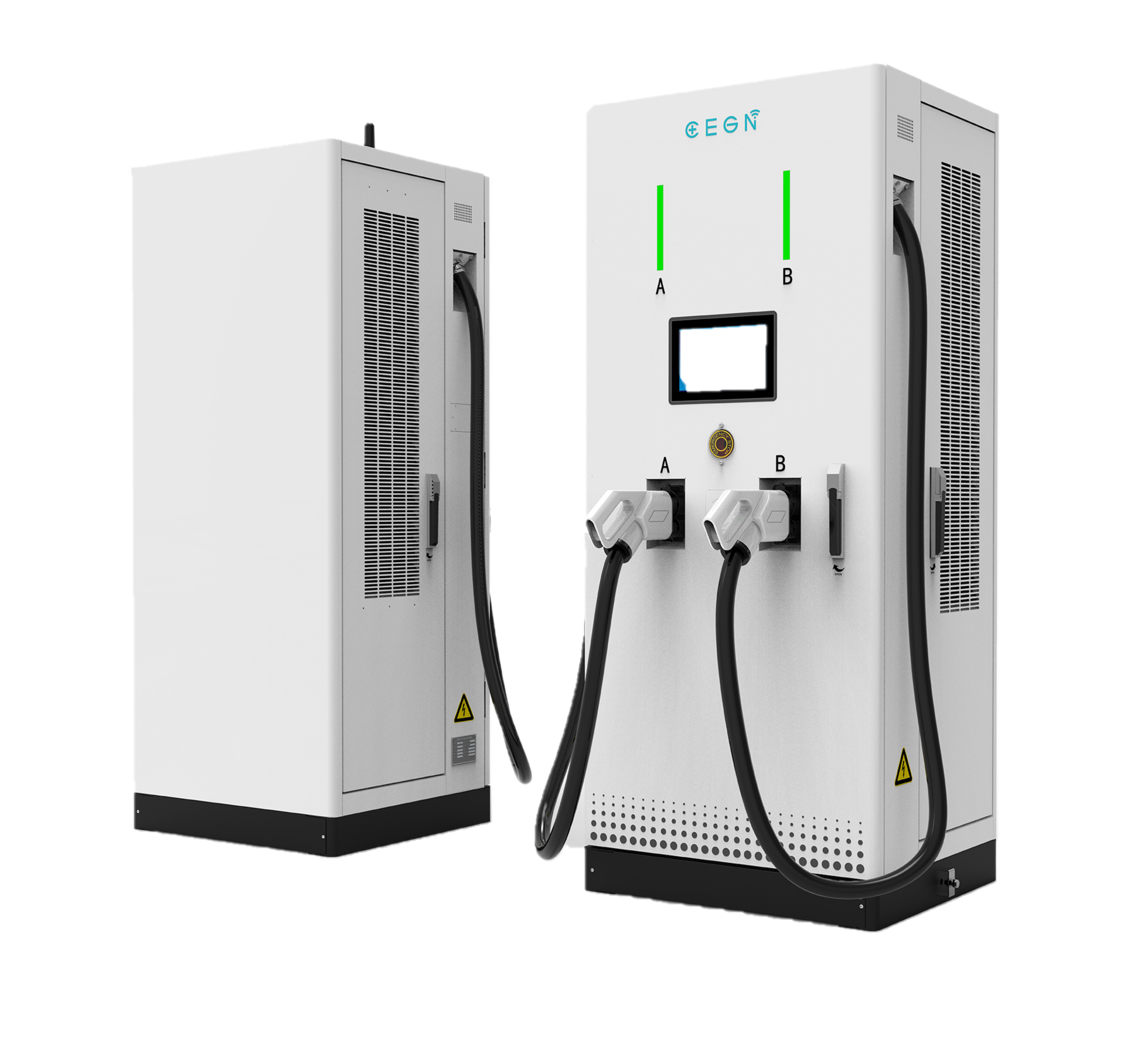 Features
Simultaneously 2 DC charging

Double-gun intelligent power distribution function, distribution on demand

The hard ware-level switch interlock monitoring and protection function

Wide voltage constant power output between: 300~1000VDC

Support smart charging and load balancing

10-inch LCD touch color screen

Temperature control fan speed, lower noise, lower power consumption

The charging module adopts the glue filling process and has a longer service life

OTA upgrade, Dialog and Troubleshooting
Applications
Designed for EV bus station, highway gas/service station, parking gargae, EV dealer workshops, commercial fleet operators, EV infrastructure operators and service providers.
Technicla Specifications
Parameters

Model

CL5890-B08C

/CL5890-B08B

CL5890-A08C

/CL5890-A08B

Input

Rated voltage

400 V±15%

Input cable

3P+N+PE

Frequency

50/60Hz

Output

Output voltage

150~1000VDC

Maximum current

200 A*2

200A

Rate power

60kW/100kW/120kW

Charge connector

CCS1/CCS2,(Dual plug)

CCS1/CCS2,(Single plug)

User interface

Enclosure

Galvanized

LED indicator

Green/Yellow/Red

LCD display

10'' color touch screen

RFID reader

Non-contact (ISO/IEC14443 A)

Start mode

QR-code/ Card/ Password

Emergency stop

Yes

Communication

Interface

Ethernet;WIFI/4G(Optional)

Protocol

OCPP1.6J/2.0J(Optional)

Electrical performance

Efficiency

≥95%(Half load and above)

Power factor

≥0.98 @ 50%~100% loading

THD

≤5% @ 50%~100% loading

Ripple factor

≤±0.5%

Safety

Energy meter

DC Meter, Accuracy 1.0

Protection grade

IP54/IK10

Electrical protection

Over current protection,Residual current protection,Short circuit protection,Ground protection,Surge protection,Over/Under voltage protection,Over temperature protection

Certification

CE; KC(100kW)

Standard

EN/IEC 61851-1,EN/IEC 61851-23,IEC 61851-24,EN/IEC 61851-21-1

Work Environment

Cooling method

Forced Fan cooling

Installation

Floor mounted

Temperature

-25℃~﹢50℃

Humidity

5%~95% (Non-condensation)

Altitude

≤2000m

Package

Product size

800(W)*750(D)×1,600(H)mm

Package size

1120(W)*900(D)*1800 (H) mm

N.W.

360kg(no module)