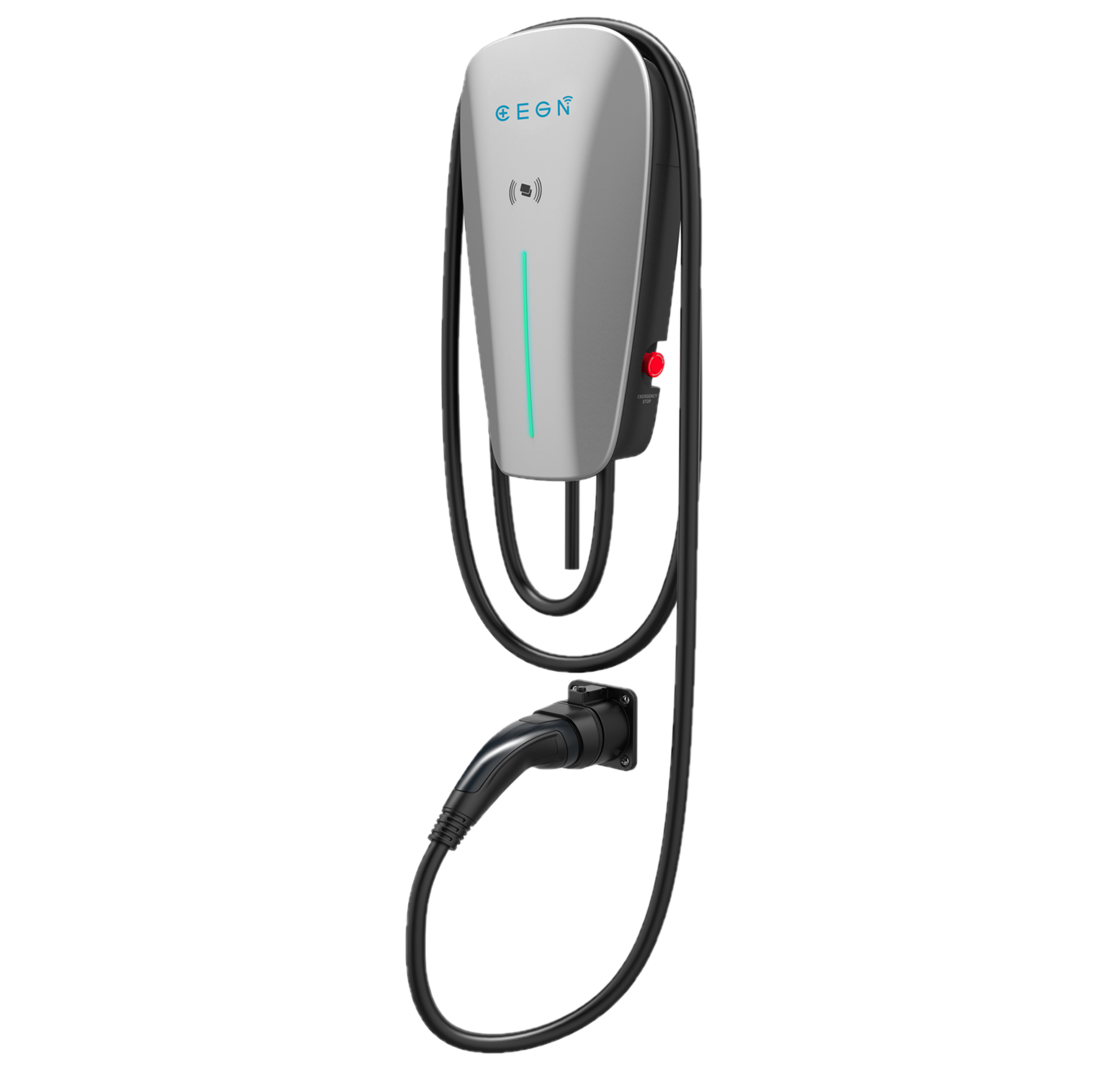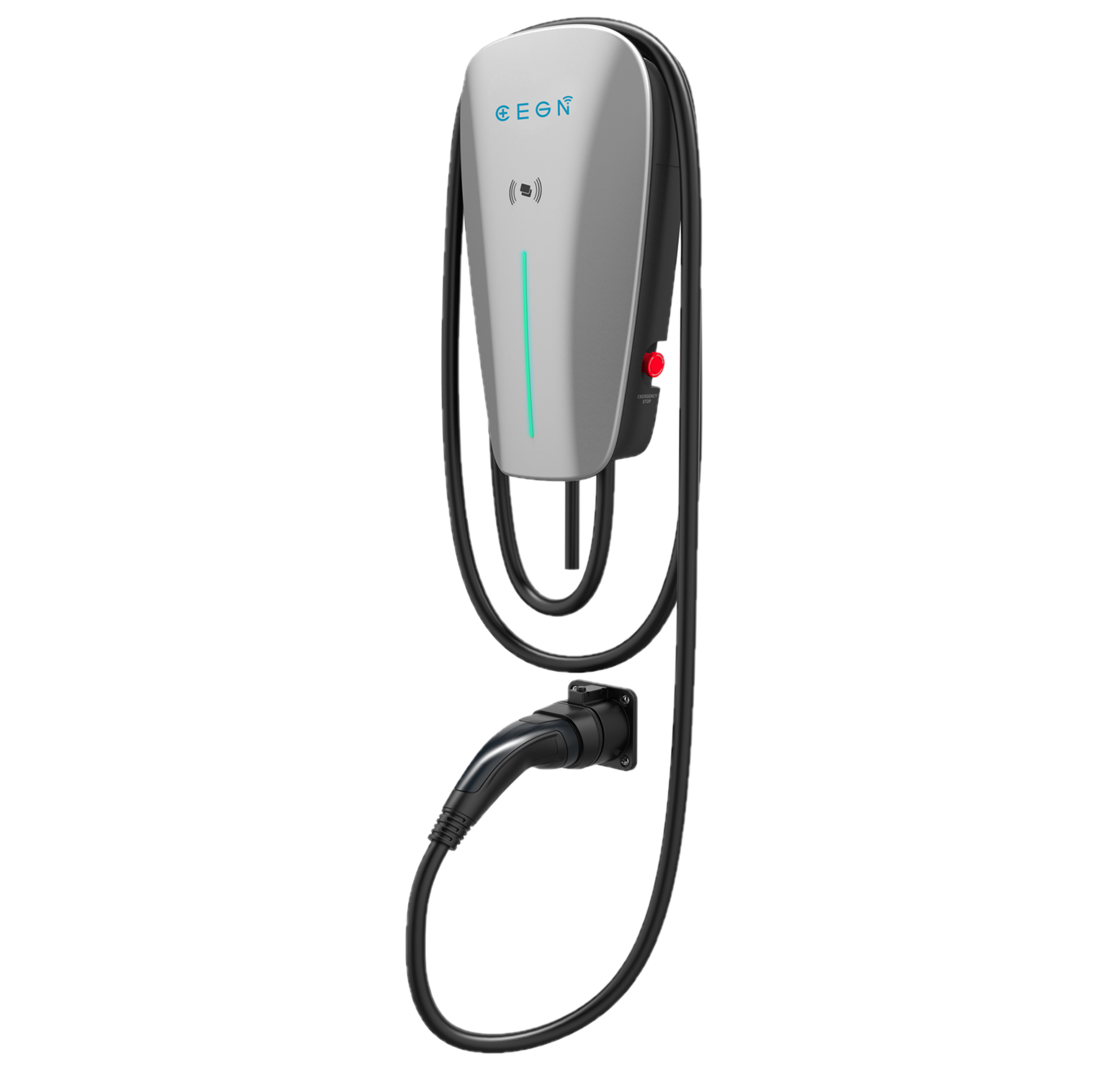 CL5436 Series Wall Mount AC Charger
Beautiful appearance, it is a special AC power supply device designed for electric bicycles. The system is composed of charging piles and multiple sockets, and supports 4G and Ethernet communication modes to upload the operation monitoring system. The charging pile adopts convenient and quick self-service operation, supports multiple payment functions, and has reliable security protection functions.
Product details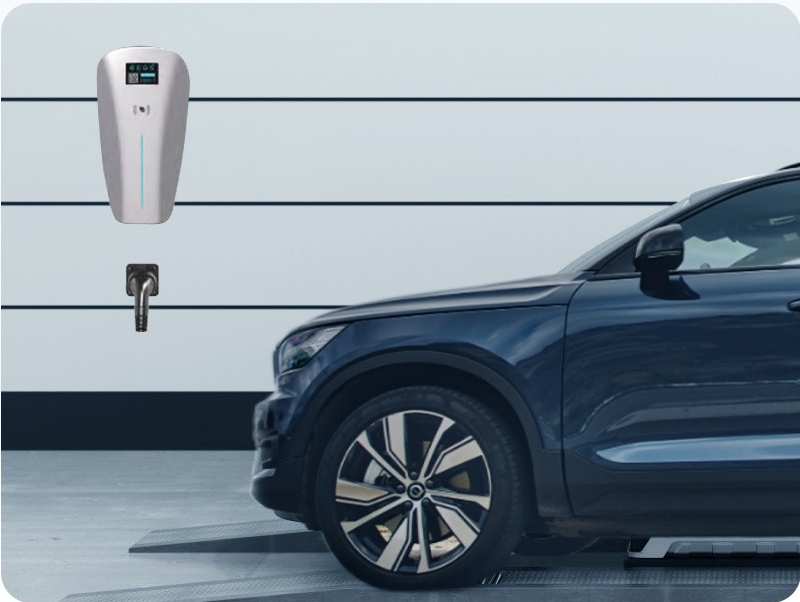 Features
Compatible 7/11kW of single-phase, 11/22kW of three-phase

Shell material (ABS+PC), Hardware integrated design, Smaller and lighter

Smart lamp signals, indicate standby, charging and various common fault states

No Screen/4.3" color LCD

Complete communication interface (BLE5.0+Eth/4G/WIFI)

Smart charging and load balancing

OTA upgrade, Dialog and Troubleshooting

High protection, IP55

OCPP1.6J
Designed for public parking lots, commercial buildings, community properties and household which have the requirement of EV charger, support wall mounted/ floor mounted installation.
Technicla Specifications
Parameters

Model

CL5436-A07A

/CL5436-A07B

CL5436-A11C

CL5436-A11A

/CL5436-A11B

CL5436-A22A

/CL5436-A22B

Input

Power supply

P+N+PE

3P+N+PE

Voltage

220~240VAC

380~415VAC

Current

32A

50A

16A

32A

Frequency

50/60Hz

Output

Voltage

220~240VAC

380~415VAC

Max current

32A

50A

16A

32A

Rated power

7kW

11kW

11kW

22kW

User interface

Charge plug

TYPE1/TYPE2

TYPE1

TYPE2

TYPE2

Cable length

3/5m (include connector)

Enclosure

ABS+PC(IMR technology)

LED indicator

Green/Yellow/Blue/Red

LCD display

4.3"color LCD (Optional)

RFID

Non-contact (ISO/IEC14443 A)

Start method

QR code/Card/BLE5.0/Plug and Charge

Communication

Interface

BLE5.0/RS485;Ethernet/4G/WiFi(Optional)

Protocol

OCPP1.6J/2.0J(Optional)

Safety

Energy Meter

Onboard Metering,Accuracy level 1.0

Emergency stop

Yes

RCD

30mA TypeA+6mA DC

EMC LEVEL

CLASS B

Protection grade

IP55 and IK08

Electrical protection

Over-current, Leakage, Short Circuit, Grounding, Lightning,Under-voltage, Over-voltage and Over-temperature

Certification

CE,CB,KC

Standard

EN/IEC 61851-1,EN/IEC 61851-21-2

Working environment

Installation

Wall mounted/Floor mounted (with column optional)

Temperature

-25℃~+55℃

Humidity

5%~95% (Non-condensation)

Altitude

≤2000m

Package

Product size

218*109*404mm(W*D*H)

Package size

517*432*207mm(L*W*H)

Net weight

3.6kg

4.5kg

4.0kg

5.0g